OUR PRACTICE
All of us at IVY ENDODONTIC GROUP wish to offer our sincere gratitude and most heartfelt appreciation to you, our professional partners and esteemed colleagues, for your continued demonstration of confidence in us and our reputation for reliability. Your referrals have made our years of successful practice possible.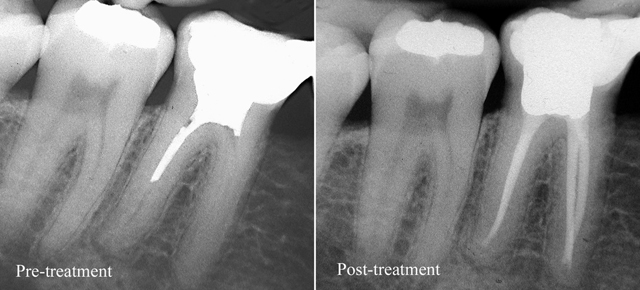 For those of you who are new to us, let us introduce ourselves.
IVY ENDODONTIC GROUP has served the endodontic needs of Orange County and its vicinity since 1989, and has a long-established reputation as one of the most trustworthy, proven and experienced endodontic clinics. We continually strive to stay current with "cutting-edge" advances to provide state-of-the-art treatment.
To list just a few of the reasons we remain the FIRST CHOICE of MANY DENTISTS for their patient referrals:
Two pleasantly appointed office locations in GARDEN GROVE (Historic Main St.) and Irvine (Culver & Barranca) offer convenient same day appointments and treatment, especially prompt Emergency Care (usually within 24 hours).We are OPEN SATURDAYS, and try to accommodate all later appointments, including evenings.
Our 25 YEARS of continuous practice and cumulative experience treating the most complex cases with the HIGHEST SUCCESS RATE and FEWEST COMPLICATIONS.
We have an EXCEPTIONAL PROFESSIONAL TEAM of FIVE IMPECCABLY QUALIFIED, EXPERIENCED ENDODONTISTS you can TRUST.
We specialize in Endodontic Retreatment.
The patient is always the most important person in our office. Our caring staff ensure accommodation of all patients, of all ethnicities.
We utilize the most advanced, state-of-the-art techniques and equipment available and continually strive to remain on the "cutting edge".
In each case, we work closely with the referring dentist and patient to ensure the most successful, conservative approach possible.
We offer patients multiple, flexible financing options. We carry almost all insurance plans, including HMO, PPO, and indemnity plans.
As a referring General Practitioner, you can be confident we will exceed your patients' expectations. To ensure the best possible decisions are made in each case, we carefully examine all treatment reports and x-rays, and will discuss each case with the General Dentist as required.
THANK YOU once again for your trust and patronage. We value each of our clients and strive to meet the unique requirements of your practice to your complete satisfaction. Please do not hesitate to call us and let us know how we can best serve you, or contact us at This email address is being protected from spambots. You need JavaScript enabled to view it..
As your professional partners, YOUR success is OUR success.
Warm Regards,
THE DOCTORS & STAFF OF IVY ENDODONTIC GROUP